Contact Us
We are located in the heartland, just about 2 hours each from Kansas City, Omaha, and Des Moines. We are near the junctions of Iowa, Kansas, Missouri, and Nebraska.

Rockin' Diamond Quarter Horses


Everette and Betty Lee
2025 State Highway 2
Bedford, Iowa 50833
(712) 523-2282
eandblee@frontiernet.net
Shipping from our location is ideal, as we are near the geographic center of the United States. Scroll down for a list of shipping companies you might use to transport your horse from

to your location.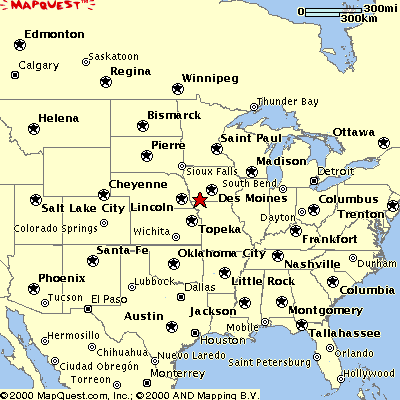 Click here for a more detailed map
Click here for driving directions
Since we are in the middle of the nation's heartland, national horse shipping companies drive near us frequently, and your new horse could easily be picked up at our house and delivered to your front door!
How do you get here?
Map of location of Bedford, Iowa You can zoom in/out or ask for driving instructions. We are located about 1 mile west of Bedford on the north side of Highway 2. It's hard to miss us!